2010 Honorary Town Marshal – Larry Rotelli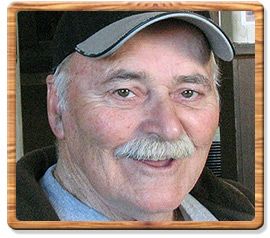 The Tuolumne County Sheriff's Posse and the Sonora Union Democrat are happy to congratulate former long time Tuolumne County Supervisor Larry Rotelli who was elected the Honorary Town Marshal for the 2010, 53rd Annual Mother Lode Round-Up by popular vote.
He served in Korea with the U.S. Army for 13 months, returned to Sonora in 1960 to join the family business. Larry Rotelli, while chairman of the Tuolumne County Supervisors, was featured on the ABC Evening News with Peter Jennings who did a human interest piece on Larry's political campaign which highlighted his run as the "Supervisor Garbage Man." Larry represented his district on the Tuolumne Board of Supervisors for many years, 14 years before that on the Sonora City Council. He was Sonora's mayor for two years and chairman of the Board of Supervisors for five years. His grandfather founded Sonora Refuse around 1920. The company was passed down to his father, then to him. Rotelli sold the business about 25 years ago, but still drives garbage trucks for the company, now called Cal Sierra.
Larry and his wife Dixie reside in Sonora, California. They have three children and six grandchildren.
The Honorary Town Marshal tradition began in 2002 when longtime Sonora City Councilman Ron Stearn was named Grand Marshal of the Roundup. He had already been chosen when a group of Sonora business owners, headed by Rene Paulsen, launched a campaign to have the late Edward "Wimpy" Jones named grand marshal. The posse decided to name "Wimpy" honorary town marshal and set up a "people's choice" election to pick future honorees. Paulsen was the winner in 2009.
The Tuolumne County Sheriff's Posse and the Sonora Union Democrat are happy to honor Larry Rotelli, the 2009 Mother Lode Round-up Honorary Town Marshal.
2010 Mother Lode Round-up Top Hand Award – Tony Benites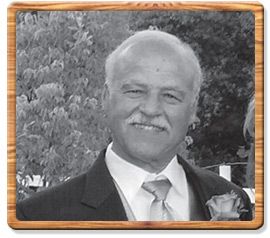 Tony Benites, Debbie (his wife) and six-month-old Tony III moved to Tuolumne County in 1977 from Hayward, California.
Tony always wanted to live and raise his family in the mountains. In his word's live in God's Country. Tony and Debbie have three children. Tony III, Brian and Amanda. They are the proud grandparents to Dominick, Bryson and Marcus.
In 1978 Tony purchases the Coors Distributorship. He continued to expand the business over the last 32 years. Purchasing Miller Brewing Company, Heineken, Corona and Sierra Nevada, along with several other major brands. When he took over the distributorship it had only one brand in a 10,000 square foot warehouse. The distributorship now carries over 30 brands in a 25,500 square foot warehouse.
In 1987 Tony along with Randolph Holder (owner of Clarke Broadcasting) started the Family to Family Project to help families in need at Christmastime.
Along with generous retailers in Tuolumne and Calaveras counties that donate food and the caring public that help purchase gifts. We have, with the help of a large volunteer staff which includes many Sheriff's Posse members among other community minded people, given out 3880 food basket and 8300 children have received special gifts at Christmas.
Mother Lode Bank (the only locally owned bank in Tuolumne County) was opened in 2004. Tony is one of the founders of the bank and he is also on the advisory committee.
Tony was state wrestling champion for San Lorenzo high school for four years in a row. Because of his love of the sport, Tony coached wrestling at Summerville High School from 1982 to 1986. Tony returned to Summerville in 1994 as assistant coach while his sons were on the team. He left coaching in 1998.
Tony purchased the township of Standard from Southern Pacific Industries Lumber Company in 1996. He has been restoring the older buildings and has added three new buildings trying to recreate the look and feel of the town when it was bustling in its heyday. In 1999 Tony received the Entrepreneur of the Year, and New Building Award for Standard.
Tony is a member of the Vietnam Veterans Association Chapter #391 and a member of the Sonora Elks Lodge.
For over 20 years Coors and Benites Distributing Co. have been proud sponsors of The Mother Lode Round-Uup.
The Tuolumne County Sheriff's Posse is proud to honor long time Round-Up supporter and generous sponsor Tony Benites with our Top Hand Buckle Award for 2010.
Mother of the Year – Harriet Durnall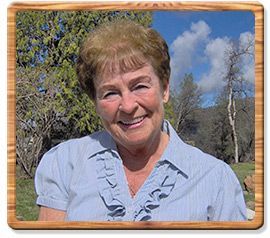 Harriet Durnall is the 2010 Mother Lode Round-up Mother of the Year. Harriet was born on April 20, 1935 to Ray and Evelyn Churchill at her grandparents, Philip and Barbara Kahl home in the little town of Jeffersonville near Rawhide. She attended Rawhide School where she graduated the 8th grade in 1949. Harriet then went on to Sonora High where she graduated in 1953. While going to high school she worked after school at Lee Wise Motor's. Then during her senior year she worked for a short time at the County Treasure and Tax Collector's office and then went to work at Wise-McCowen Motors, the local Ford Agency. While going to high school she became close friends with Wilma Mitchell whose parents Rose and Cliff Mitchell owned Kennedy Meadow's. She spent time there helping Wilma around the Resort cleaning cabins and whatever needed to be done. She feels these were some of the favorite times of her life. Just before graduating high school she met her husband Jack Durnall and they married on July 5th 1953 at the Chapel in the Pines in Twain Harte.
In 1955 they moved to Sacramento where Jack started a small trucking business where he hauled cement from various places to a large plant in Sacramento. In 1956 they moved back home where they have been ever since.
In 1963 they started their propane business, Durnall & Campora Propane, Inc. where she worked as the bookkeeper. In 2006 they decided it was time to retire and sold their share to their partners.
Harriet and Jack have two children, daughter Karen Faught and son, Posseman and 2009 Captain, Dan Durnall. They also have a daughter-in-law, Julie, and a son-in-law, Randy. They have five grandchildren, Wes and Jessica Durnall and Jeffrey, Steven, and Jennifer Faught. They also have one great Grandson, Haden Faught.
The Tuolumne County Sheriff's Posse and her son Dan Durnall are happy and honored to have Harriet Durnall as the 2010 Mother Lode Round-Up Mother of the year.