2006 Mother Lode Round-up Honorary Town Marshal – Bob Mills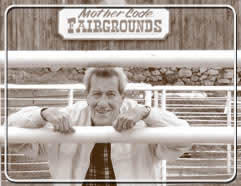 Bob Mills, the former longtime owner of the Horseshoe Club, one of Sonora's favorite watering holes, responsible for many a citizen hangover, was voted bragging rights to the title of Honorary Town Marshal for the 2006 Mother Lode Round-up in the annual contest sponsored by the Sonora Union Democrat and the Tuolumne County Sheriff's Posse.
Bob Mills, a third generation citizen of Tuolumne County, was born in Sonora, Ca to John Mills and Bea Anderson-Mills and has lived in Sonora his whole life. Along with his two brothers and he attended Sonora Grammar schools and Sonora High School. While at Sonora High he played basketball. After graduating from Sonora High School he served in the United States Air Force and was stationed in England and achieved the rank of first Sergeant in his three and a half years in the military. Bob's brother Jack was a fighter pilot who was killed on D-Day over France. His younger brother Roy also served in the European theater in World War II.
Prior to acting on his entrepreneurial spirit and buying the Horseshoe Club in 1950 Bob worked in Long Beach as a Real Estate Agent but followed his heart back to Tuolumne County in 1950. Bob operated the Horseshoe Club for 30 years and retired in 1980. Bob has two daughters one of who lives in Mocassin and the other owns a garage with her husband in Orangevale. Bob's is married to Doris Fletcher-Mills and they now spend their time enjoying life and working in their yard.
Bob Mills is known to his friends as a guy who loves to play cribbage, and loved to play golf for many years. Bob's patrons at the Horseshoe always knew him as a dedicated citizen of Sonora and of Tuolumne, County and Bob is pleased to join last year's Honorary Town Marshal J.B. Belemeich in carrying on the tradition of being honored by the citizens of Tuolumne County, the Sonora Union Democrat, and the Tuolumne County Sheriff's Posse, as the 2006 Mother Lode Round-up Honorary Town Marshal.
2006 Mother Lode Round-up Top Hand Award – Brent Wallace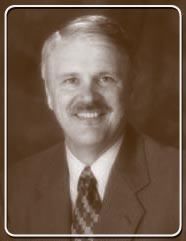 Because of his long time support of the Mother Lode Round-up, Brent Wallace has been selected as the 2006 Tuolumne County Sheriffs Posse Top Hand buckle award recipient. Brent has been the Tuolumne County Administrator for the past eight years and has been an advocate of the Mother Lode Round-up and has maintained significant County support for this great event since he took the reins of the County Administration. Brent recently announced that he is leaving his current post to become the Executive Director of the County Administrative Officers Association of California. It is fitting that the Sheriff's Posse honors Brent with this buckle award at this appropriate time as a thank you for all he has done to protect the Mother Lode Round-ups County budget position.
Brent received an undergraduate Bachelor of Arts degree from California State University Sacramento in Recreation and Public Administration. At California State University Long Beach, Brent earned a Masters Degree in Public Administration. Professional stops included positions in Tempe, Arizona, the City of Santa Fe Springs, Inyo and Siskiyou Counties, and finally Tuolumne County in 1998.
Brent and his wife Marilyn and their children plan on remaining in Tuolumne County even though his new post will require office space in Sacramento. Brent Wallace comes from a family where he enjoyed the western cowboy lifestyle being an avid team roper with his father and was a former Committee member of the Bishop Mule Days annual Memorial Day weekend event in Bishop, California.
The Tuolumne County Sheriff's Posse is please to honor County Administrator Brent Wallace as the 2006 Top Hand award winner for all he has done to make sure the Round-up continues on as one of the greatest small town events in California.
2006 Mother Lode Round-up Mother of the Year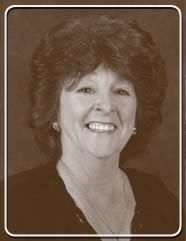 The 2006 Mother of the Year is Connie Archer- Mac Lean of Sonora, California. Connie was born in Oklahoma, the oldest of three children. At the age of four Connie and her siblings moved to Hayward with their parents Cecil & Valleta Bingenheimer, where Connie attended school and graduated from Hayward High School.
After High School Connie married her first husband Ken Archer and together they raised four children. She is the Mother of Posseman Audie Archer of Twain Harte, daughter Claudia Alford who resides in Oakdale, son Lonnie Archer of Sonora and her youngest daughter the late Vickie Alford, who passed away in 1999 of Leukemia.
In 1964 Connie and her family moved to a ranch in Valley Home, where they raised horses and cattle. During the summer months she and her family spent most of their time in Tuolumne County where they ran several businesses. The businesses which were always horse related, included running horse stables in the Mi Wuk and Strawberry areas and operating the Don Pedro Hacienda where they put on Jackpot rodeos and many other cowboy events.
Later Connie met Barry Mac Lean in 1984, and together they managed a motel on Lombard Street in the city of San Francisco. After living in the bay area for four years she and Barry decided to return to Tuolumne County to be closer to their children and grandchildren.
At last count Connie has 13 grandchildren and five great grandchildren. Along with enjoying all her grandchildren she enjoys gardening, crocheting, reading and playing the piano. She also spends time helping Barry with their Sonora Moving business.
Connie is extremely honored to be chosen the 2006 Mother of Year and wishes all Mothers a very happy Mother's Day.