2004 Honorary Town Marshal – J.W. Moran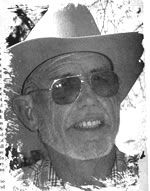 Former country disc jockey and longtime Sonora resident J.W. Moran was elected Honorary Town Marshal in a landslide election this year. J.W. was born in Modesto to Sid and Virginia Moran. Sid was the operator of the original Don Pedro Dam. J.W. attended Sonora High School, where he played football and developed his love of music.
A professional career working in the valley for the Turlock Irrigation District for over seventeen years followed by another nineteen years for the County of Tuolumne supported him while he pursued his true love of country music. J.W. played drums and guitar in Country bands in the Valley most of his life. During this time he was involved in recording his own songs and jumped at the chance to perform in any smoky, loud, honky-tonk that would have his band play. He has kept his passion for performing to this day.
J.W.'s love of country music sent him on the prowl in music stores across the region collecting vintage records. J.W returned to Sonora in the mid-1980's bringing his vast record collection with him. He started his radio show at KVML hosting "Scrambled Eggs & Ham" from 4 a.m. to 7 a.m. featuring a celebration of old time country music in those early morning hours. J.W said that as soon as he went on the air at 4 a.m. the request line started ringing and didn't let up. He obliged all he could with their favorite songs both happy and sad. To quote Chris Bateman from his article in the Union Democrat, Scrambled Eggs & Ham was "A predawn celebration of old time country music featuring the likes of Rose Maddox, Bob Wills, Chet Atkins, Bill Monroe, Earl Scruggs, Kitty Wells, Patsy Cline, Hank Snow and Hank Williams." In addition J.W. proved to be a great story teller of country flavored stories and yarns that delighted listeners.
J.W. and his wife Jo raised five kids who now are spread from Turlock to Alaska and have provided them with a big extended family of nieces, nephews, in laws, grandkids and more. He has been a respected friend and performer as is evidenced by his admirers that wrote many kind words on their ballots. His radio show producer and good friend Dave Slicton, who mounted his election campaign, has offered to be his deputy. We'll have to check with J.W. about that offer.
2004 Mother Lode Round-up Top Hand Award
The Sheriff Posse's Top Hand Award is given each year to an individual who has given above and beyond the ordinary to our community, the Posse and the Round-Up.
Past recipients are: Harvey McGee – 1997; Dick Nutting – 1998; Irving Symons – 1999; Carlo DeFerrari – 2000; Chris Bateman – 2001; H. Randolph Holder – 2002; Greg Applegate – 2003
In 2004, Tuolumne County, the Mother Lode Round-up, and the City of Sonora are losing to retirement, two outstanding citizens. The Tuolumne County Sheriff's Posse would like to recognize this year both Police Chief Duane Ellis, and Lieutenant Pat Tonegato as our first time ever co-recipients of the prestigious "Top Hand Buckle." Duane and Pat have both offered countless hours over the years in an unpaid service in the support of the Mother Lode Round-up parade, handling public safety logistics, routing and directing traffic and looking the other way when Coyote Sam and his gang of misfits shoot up the town. Their cooperation and support in helping the Sheriff's Posse stage the second largest parade in the State of California has been immeasurable to the success of the event.
Sonora Police Lieutenant Pat Tonegato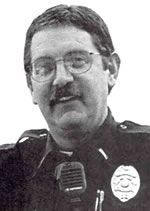 Pat Tonegato has been the "Incident Commander" of the Mother Lode round-up parade for years. He has taken the responsibility of pulling together the various agencies; Public Works, Tuolumne Ambulance, City Fire, Highway Patrol, and Police Reserves. He has made sure streets are marked for detours, traffic controllers are in place, and medical responders are in the right place. Pat has been assuming most of this responsibility for many years.
Pat Tonegato was born in Sonora to Donna and the late Joe Tonegato. He graduated from Sonora High School in 1971 and while there was President of the Student Body. Pat joined the Sonora Police Department in 1974 as a full time officer. He became Sergeant then was appointed Lt. When Duane Ellis became Chief of Police in 1999. Pat also was one of the rusty, semi-skilled combatants in the Pork Bowl football game played here in the 1980's. Pat is single and has a Springer Spaniel named Cassie. Duck hunting and fishing are among the outdoor activities that Patrick plans to continue after retirement along with never ending projects around his house and yard.
Sonora Police Chief Duane Ellis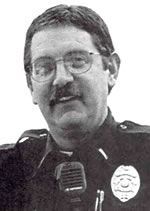 Duane Ellis was born in Sonora to Otto and the late Emogene Ellis. Duane attended High School in Modesto, and later Stockton, graduating from Stagg High in 1968. Duane got his first taste of the Academic side of law enforcement receiving an AA in the Administration of Justice at Delta College. Duane was hired in 1974 as a full time officer when the Chief of Police was the late Ron Wano. He became a Sergeant in June of 1978 and Lieutenant in July of 1984. Duane Ellis became the Chief of Police in Nov. of 1999 and has acted in that capacity since then. Duane has represented the Sonora Police Dept. at the Police Olympics medaling in archery in four different games. In addition he shook the cobwebs off the football cleats and participated in the Pork Bowl football games that were held for three years during the 1980's as a fund raiser in Tuolumne Co. The Pork Bowl was a friendly contest between County law enforcement and the Sierra Conservation Center prison guards. Duane married Sally in 1987 and has two children; Joe Ellis is a Sacramento Police officer and daughter Jennifer who is working toward her teaching credential in Bakersfield at Cal State University. Duane is going to work as a part time boat patrol officer, after he retires, tell fish stories about the one that got away, and play a lot more golf.
2004 Mother of the Year – Joan Brackett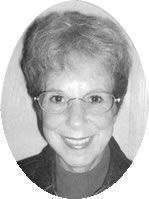 Joan Brackett was born in Modesto, California to Angelo and Catherine Meanza. She grew up there attending grade school and Modesto High School while residing in the valley. Joan's father Angelo worked in Yosemite with the CCC in the 1930's so her family were regulars at the Park and at the Glacier Point "Fire Falls" during that era.
When Joan's first husband Bob Sr. returned from the Korean War, they moved to the family ranch on Dry Creek in Modesto and lived in a converted milking barn. During the 1950's, Joan recalls staying in Pinecrest with the resident Ranger and his wife who were childhood family friends. This was a time when the snow really flew in the high country and Joan recalls having to walk through snow tunnels from cabin to cabin in those days. Her family also enjoyed gatherings on the river at Knights Ferry as well as stopovers at "Cider Hill" so Bob Jr. could see the rattlesnakes and coyotes.
Joan and her husband Bud reside in Elk Grove, California and are now enjoying life traveling in their motor home and visiting friends. She also enjoys spending time with her grand daughters, Penny and Stephanie Weaver. She loves hearing Penny's stories of college and Stephanie's pictures of her 4-H show cattle.
Joan is the mother of Posse member Bob Scutt who owns and operates, with his wife Kathy, the Lone Palm Ranch, (formerly the McNutt Ranch) on Twist Rd. in Jamestown.
You'll see Bob in the arena at the Round-up rodeos pulling rough stock chute gates and then quickly getting out of the way of bucking horses and bulls.